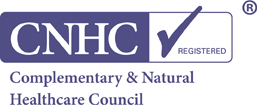 Hypnotherapy in Lymington and the New Forest area
Welcome...
Do you want to be more confident and happier?
Reduce the amount of stress and anxiety in your life?
Get rid of an unwanted habit or fear? Or even to feel that you are in control of your own life again?
Just by visiting this site, you have taken the first step towards the lifestyle that you really want for yourself…
Using a unique combination of
hypnotherapy
along with
homeopathic treatment, dietary and lifestyle tips
, I can help you to feel more balanced both physically and emotionally, and to start living your life in the way that you really want to.
To find out more about hypnotherapy in Lymington and the New Forest area, or to arrange an appointment, please call Toby Wilks on 01590 676964. Alternatively, you can send me an email at tobywilks2000@yahoo.co.uk

Why Hypnotherapy?
Hypnotherapy will give you a focus on your problem like you've never had before. But more than that,
it will help you to find a solution.
You may be amazed at how quickly you notice the evidence of a change for the better.
Hypnotherapy can do more for you in a number of weeks, than certain other therapies can do in the same number of months.
Most of your behaviour is driven by your subconscious mind rather than your conscious mind. In fact, a huge number of problems in our lives – whether physical or emotional – are largely due to negative, or even destructive, patterns of thought stored in our subconscious minds.
What we are doing with hypnotherapy is essentially working together to replace those negative thought patterns with more positive ones, therefore removing your presenting problem along with its root causes, and ensuring that it doesn't re-occur.
Hypnotherapy enables you to deal with the things in your life you want to change by working at the subconscious level, and helping you to bring about those changes within yourself on a permanent basis.
Hypnotherapy is also a non-invasive, chemical-free form of treatment, so it is completely safe for people of all ages.
To find out more about hypnotherapy in Lymington and the New Forest area, or to arrange an appointment, please call Toby Wilks on 01590 676964. Alternatively, you can send me an email at tobywilks2000@yahoo.co.uk